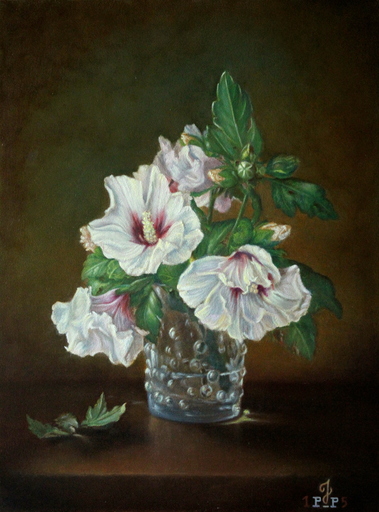 JANNY PIECK-PLANTINGA (1956)
Flower Still Life, Still Life, Landscape and Portrait
New Dutch Realism in the tradition of the Old Dutch Masters
lives and works in Friesland.
She is a professional classical painter and makes contemporary Art in the tradition of the Old Dutch Masters. This technique consists of constructing the painting through multiple layers.
Her fascination for the Old Dutch Masters in the art of painting like Rembrandt, Rubens, Jan Davidsz. de Heem, Willem Kalf, Willem Claesz. Heda, Jan Van Huysum and Johannes Vermeer gives her a contemporary point of view in a world where everything is continually changing.
Light is essential in the works of the great Old Dutch Masters. Janny Pieck-Plantinga keeps this tradition alive. Nature is the inspirational source for all her paintings.
"The beauty of nature with all its variations in color, related to the process of being born, living and dying, are a continuing source of inspiration and astonishment."
With passion she captures beauty and perishableness in oil on canvas or panel.
Art or portraiture by commission is possible.
Affiliated with BBK and Pictoright